What
benefits do we

provide?

Based on an attention-to-revenue conversion engine, with a consumer-centric approach, Persa helps you create:
Lead Generation
From offline to online visitors
With Persa QR Codes, drive offline visitors to online website and build frictionless consumer experience.
Create static, dynamic and highly customizable QR code with 12+ different use cases for Artist, Content Creator, Hospitality Industry, Mobile POS, Software Dev.
Lead Qualification
From visitors to prospects
With Persa Chat, Develop a relationship with each visitor, earn their trust, and demonstrate your ability to meet their needs.
Built for cross-channel customer support experiences, create on-demand live call with visitors from your website with no need for a third-party app.
Lead Conversion
From prospects to customers
With Persa Analytics, Make adjustments to the acquisition, conversion, and demo channels to maximize their performance.
We provide detailed web traffic reports (Acquisitions, Behavior, Geographic, Technology, Events), User Activity, Heatmap, Realtime View and Recordings.
An End-to-end
Customer Engagement

Platform

Persa offers a suite of powerful, intuitive tools providing businesses with the insights and data needed to make informed decisions.
Capture offline prospects with our QR Codes app

Easily engage with them online (Chat, Call, Stream)

Qualify every lead and generate more revenue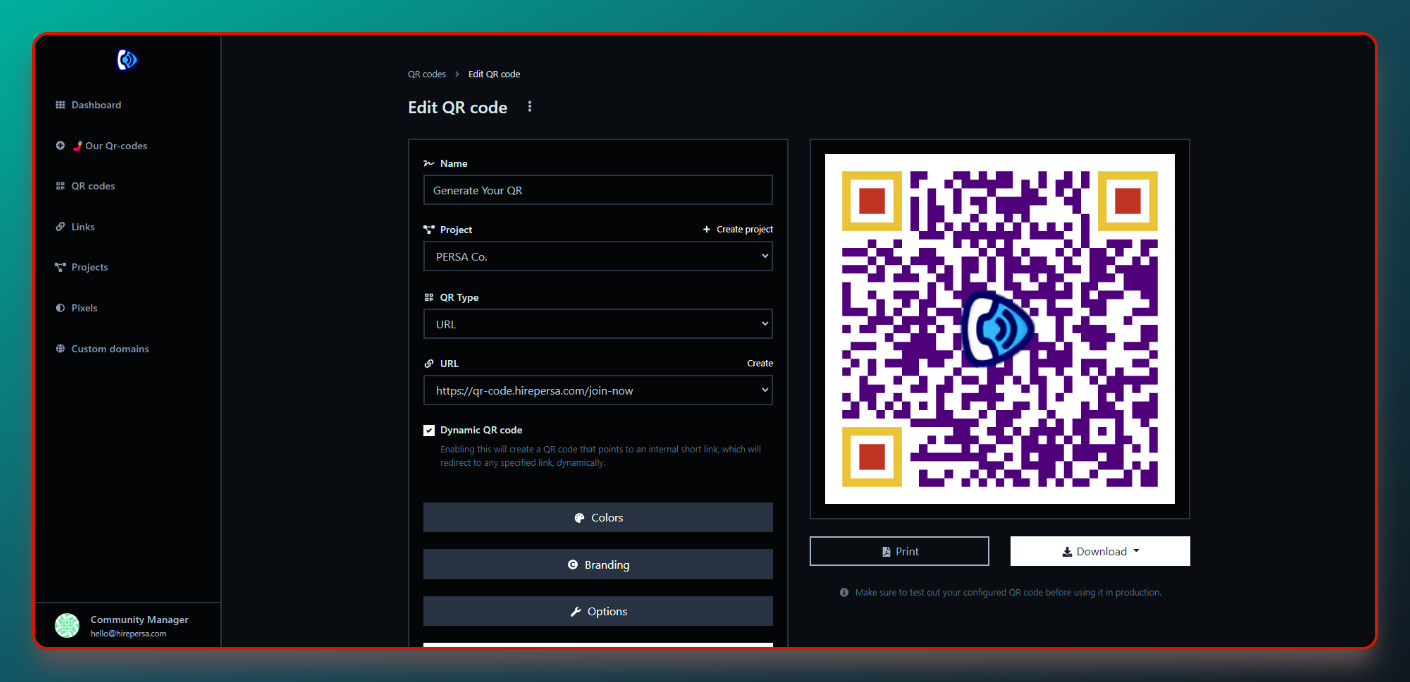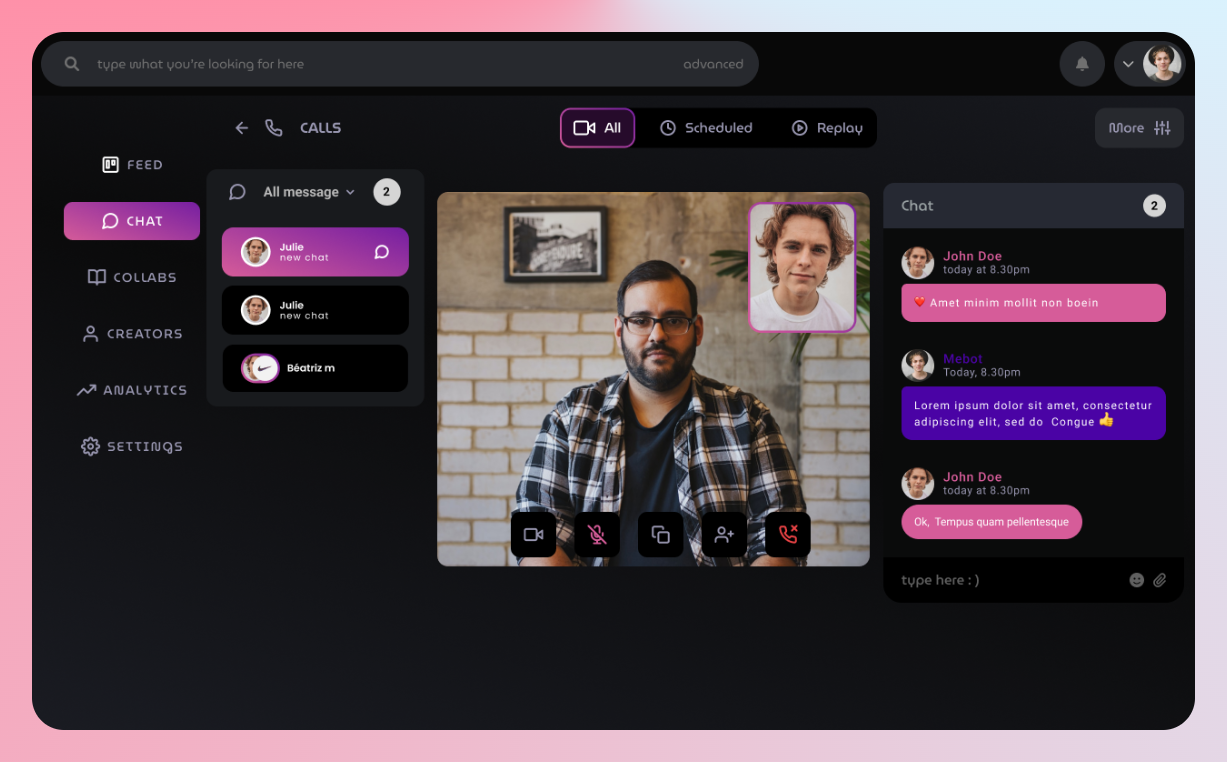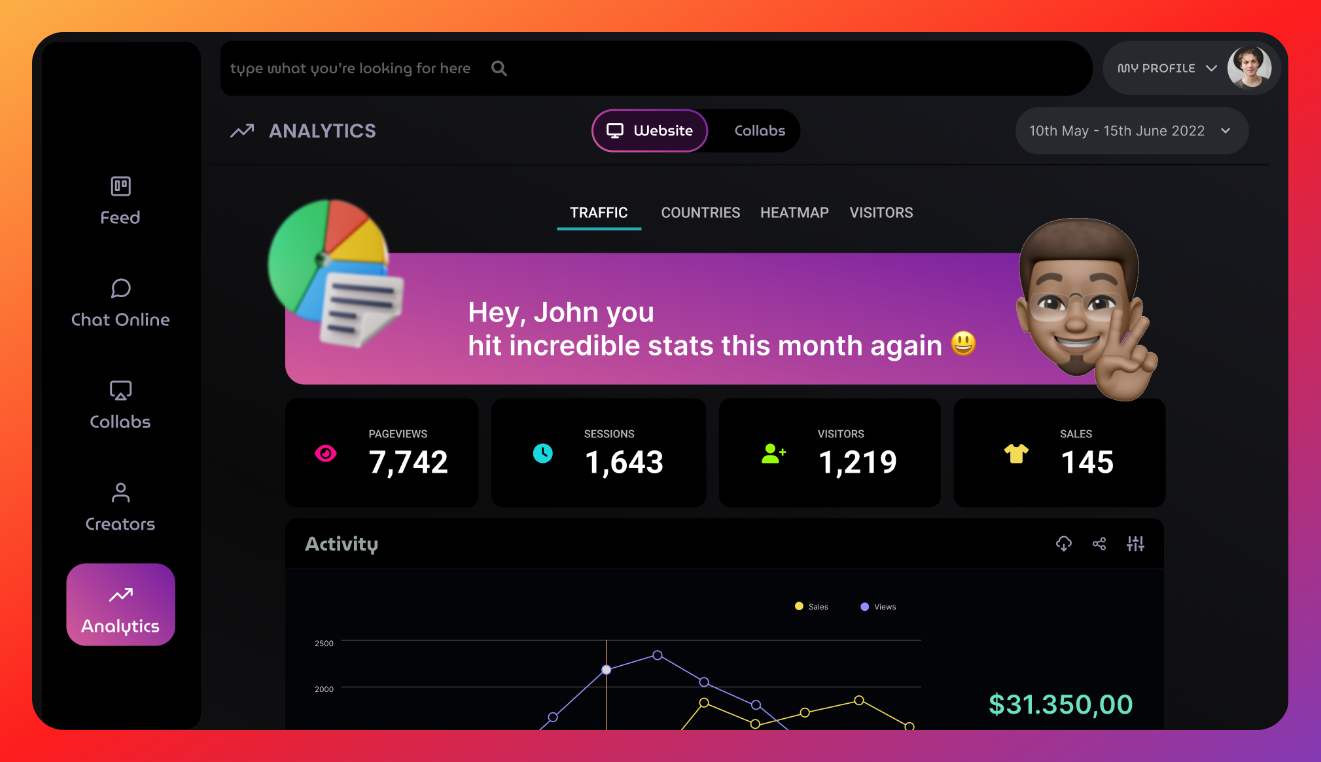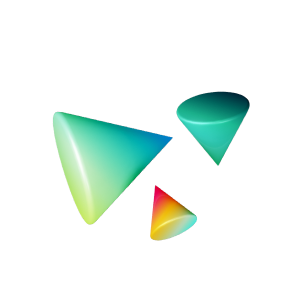 Integration
Compatible With

Most Common


Applications.

We work with most of the popular SaaS, marketplaces and platforms from different industries.
Industries
&

Case studies
Check Out
Our Customers

Feedback.
Persa makes it way easier for us to convert our prospects. Visitors have more faith in us and our products. Other all, we better understand their needs.
Alexandre
Cofounder at Nanonap - DeepTech french Startup
Adding Persa to our website has been a game-changer for us. We finally had the chance to directly interact with our customers.
Fabien
Shopify store Owner
Our Pricing
Bundles that suit
every need!
Persa lets you design, execute, and optimize your marketing and sales strategy to determine which one works best and which fits your budget.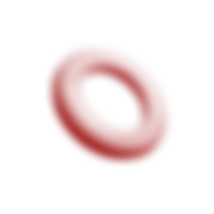 Premium Pack
<--- Lead Generation --->

50 Custom QR Code Designs
10 Marketing Project
10 Pixel Campaigns (Google, Facebook, TikTok, LinkedIn, Twitter, Pinterest)

<--- Lead Qualification --->

Three chat channels (Website, Instagram, Facebook)
500 on-demand Calls (Audio, Video)
E-commerce Integration (Shopify, WooCommerce)

<--- Lead Conversion --->

Simplified visitor analytics
500 Recording and Session replays
500 Visitors Heatmap
$99.99/month
up to 5 agents + 4.99 per agents
Sign up
Platinum Pack
<--- Lead Generation --->

Unlimited Custom QR Code Design
Unlimited Marketing Project
Unlimited Pixel Campaigns (Google, Facebook, TikTok, LinkedIn, Twitter, Pinterest)

<--- Lead Qualification --->

Unlimited multichannel Chats (Website, Twitter, Instagram, Facebook, Whatsapp)
Unlimited on-demand Calls (Audio, Video)
Built-in Support Tickets
E-commerce Integration (Shopify, WooCommerce)
Knowledge Base and Articles

<--- Lead Conversion --->

Full detailed visitor analytics
Unlimited Recording and Session replays
Unlimited Visitors Heatmap
$199.99/month
up to 5 agents + 9.99 per agent
Sign up